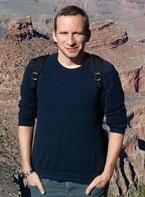 Welcome to my academic website! My name is Christian Priebe and I was a PhD student in the
Large-Scale Data & Systems Research Group
at
Imperial College London
under the supervision of
Prof. Peter Pietzuch
. My PhD is supported by a
CDT High Performance Embedded And Distributed Systems (HiPEDS)
scholarship. I finished my PhD in 2020 and am now working in industry. I am specifically interested in Systems and Systems Security research including the topics of Cloud Computing Security, Trusted Computing and Secure (Remote) Data Processing.
Research
CloudSafetyNet: Data-centric Security for Clouds

Lightweight data leakage detection in multi-tenant clouds through client-side tagging, server-side socket level monitoring and inter-tenant collaboration.
Prevention of data disclosure vulnerabilities in web applications based on user-defined data flow policies and proxy-based policy enforcement.
SERECA: Secure Enclaves for Reactive Cloud Application & SecureCloud: Secure Big Data Processing in Untrusted Clouds

Automated partitioning of legacy applications for the execution on trusted hardware.
Providing system support for the execution of unmodified binaries in SGX enclaves.
Projects
SGX-LKL: Library OS for Running Unmodified Binaries in Intel SGX Enclaves

SGX-LKL is a library OS designed to run unmodified Linux binaries inside SGX enclaves. It uses the Linux Kernel Library (LKL) and a modified version of musl as C standard library implementation. The goal of SGX-LKL is to provide system support for complex applications and managed runtimes such as the JVM with minimal or no modifications and minimal reliance on the host OS.
Education
2015 - 2020

PhD Student

in the Large-Scale Data & Systems Research Group


Imperial College London, United Kingdom

2014 - 2015

Master of Research

in Advanced Computing


Imperial College London, United Kingdom

2012 - 2014

Master of Science

in Computer Science


Technical University Braunschweig, Germany

2009 - 2012

Bachelor of Science

in Computer Science


Ostfalia - Univerity of Applied Sciences, Wolfenbüttel, Germany