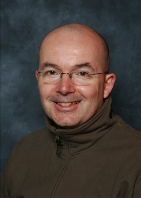 A brief biography, my contact details, and other details about me can be found under About Me
I am the Undergraduate Admissions Tutor for Computing. For details about admissions, including how to contact us, please look at the course admisssion page.
My research work focuses on data modelling and data integration. I am part of the AutoMed project, investigating new techniques for database integration. Details of all my reseach activity can be found under Research and publications by me and students under Publications.
In 2019-20 I will teach CO130 Introduction to Databases, and CO572 Advanced Databases. Details of all my teaching and projects I offer can be found under Teaching
I provide a number of medium sized example databases for the purpose of providing test beds to student and research projects, details of which can be found under Databases.
The Links page lists sites I frequently use or have been involved in creating.
If I have taken a photo of you, you might find it on the Photos page.