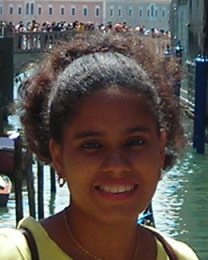 Roxana Danger is currently a Research Associate at the Computing Department of Imperial College London, working in the design and development of a provenance APIs and data mining tools for health care systems as part of the EU-FP7 project TRANSFoRm. In the data provenance area she is interested in the semantic modeling of provenance data, and its temporal mining.
She was previously enrolled in the development of a information extraction system for Protein-Protein interactions which combined Machine Learning and Description Logics, at the Department of Computer Systems and Computation, Universidad Politecnica de Valencia, Spain.
She obtained her PhD. at University Jaume I, Castellon, (Spain, 2007) with a project aimed at extracting and analysing semantic data from archaeology site excavation reports, and Computer Science Degree and Master in Universidad de Oriente, Santiago de Cuba.