This page is for the 2007 event. For this year's event, please see GaME '09
The Games and Media Event aims to bring together people from industry and academia in order to discuss some of the technical problems and solutions within the entertainment industry. This year's event will consist of a day of talks, demonstrations and poster presentations intended to inspire discussion and collaboration between industry and academia.
Event Photos
We are pleased to say that
GaME 07
was a great success and would like to thank all the speakers, demonstrators and helpers who made it possible. Below are photos taken at the event courtesy of Michael Cook, Games Editor for Imperial College's
Felix newspaper
.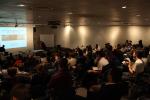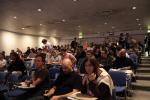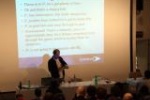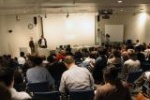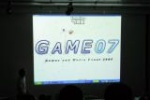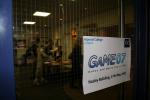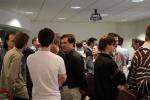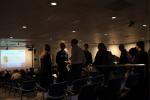 Evening Session Alterations
Unfortunately, we have decided to cancel our previous plans for the evening event and will instead be relocating to a local pub after the day session completes at 6pm. Exact details will be announced on the day.
Speakers & Schedule
The full schedule has now been published; please see the Schedule page for more details.
We are delighted to confirm the following speakers for the event:
David Braben - Frontier Developments
Andrew Davison - Imperial College London
Richard Parr - Criterion Games
Henry Falconer - Codeglue
Alex Whittaker - Beautiful Game Studios
Daniel Rueckert - Imperial College London
Mark Morris - Introversion
Richard Geary - Rare
Peter Molyneux - Lionhead Studios
There will also be a number of demos and poster presentations throughout the day showcasing some of Imperial's undergraduate and postgraduate projects.
When & Where
Date: 17th May 2007
Location: Huxley Building, Imperial College London (see How to get here)
This event is free to attend, however we do require that all those wishing to attend must register in advance by submitting the form on the
Registration page
.
Previous Events
For information on this event from previous years, please refer to the following event websites:
Contact
If you have any enquiries, please contact Paul Kelly, Marc Hull, John Cass or Julia Zanghieri at
game@doc.ic.ac.uk