Introduction to Computer Architecture
Personal Introduction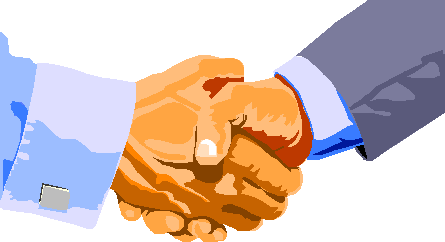 Lecturers
---
Name: Eddie Edwards (eedwards)

Location: Room 304a Huxley
or: Room 1091a St. Mary's Hospital

Email: eedwards@doc.ic.ac.uk
---
Name: Kin Leung (kkleung)

Location: 612 Electrical Engineering

Email: kin.leung@imperial.ac.uk
---
Computer Architecture Course Website (You're here!):
http://www.doc.ic.ac.uk/~eedwards/compsys
Thank you to Naranker Dulay, Andrew Davison and Ian Harries who developed much of the material on which we have based this course.
---



Website for online VOTING during lectures.



---
Lecture Notes
10. CPU Buses
---
Tutorials
1. Memory Organisation - Answers
3. Floating point tutorial - Answers


---
Coursework
Coursework on number representation
Fun exercise
Here is a fun exercise that can be run on the lab machines and gives a brief introduction to compiling assembler programs for the pentium. You will need to run this under Linux, NOT Windows. There is also a version for intel Mac if you want to give that a try.










---
Recommended Textbooks

Structured Computer Organization


Computer Organization and Architecture


Assembly Language Programming in Linux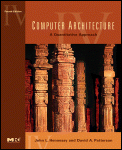 Computer Architecture: A Quantitative Approach
---
Overall Course Aims
To enable you to understand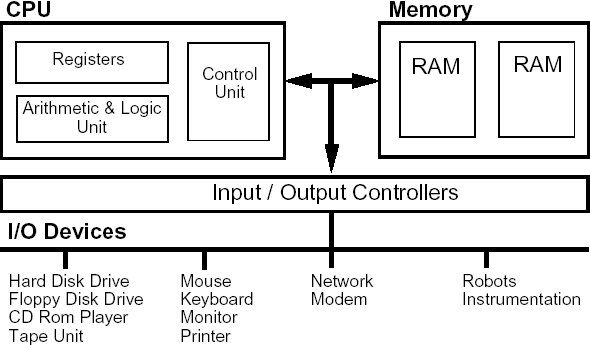 main focus on the Intel architecture
---
Learning Outcomes

At the end of this course you should:
Know the basic the elements of a computer
Understand how these elements link together
Know the different forms of memory organisation
Understand the basics of logic and number representation
Comprehend the different levels of programs
Understand the structure of the Toy and Pentium processor
Be able to write simple assembler programs
---
Elements of a Computer
Central Processing Unit (CPU)

Executes the programs

Main Memory (RAM)

Holds programs and data

Input/Output Controllers

Enables CPU to communicate with external devices

System Bus

Connects everything together with Address, Data, Control signals
---
Course Content
Introduction (you are here!)

2-state devices and Boolean logic

Data representation

ALU and Registers

Instructions

Memory hierarchy

Basic Machine Cycle

Control Units

Floating Point Numbers

Input and Output

Interrupts
---
General Overview of Content
Presentation
Ignore the Lecture/Tutorial division in your timetable

One- and Two-hour blocks comprising informal lectures interspersed with Q&A sessions and quizzes

Practical "hands-on" assembler tutorials in the computer labs

Revision/summary session at end of course

Additional revision lecture at end of Spring Term

Lecture notes handed out week-by-week(ish)

Also available online, with links to additional material
---
Assessment
One piece of written coursework

Assembler lab exercise towards end of term

120 minute written exam in April/May 2008

Computer Architecture and Operating Systems

Four equally-weighted questions

Two questions on Computer Architecture

Two questions on Operating Systems

Answer three out of the four questions

Past papers available online :
---
Queries?
---
[ Index ]
---