LDRMC 2011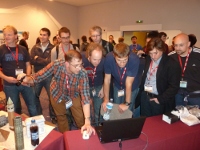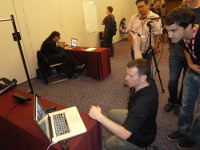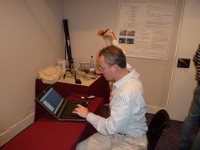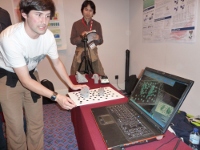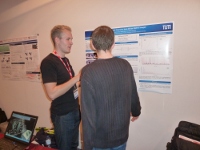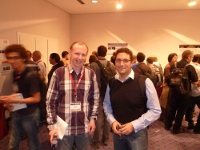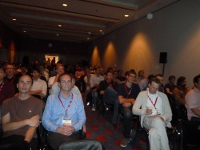 LDRMC 2011 was very successfully held on November 12th 2011 in Barcelona, and was attended by a packed audience of up to 200 people. An excellent full programme of invited talks combined with a lively demo and poster session, and the day finished off with a panel discussion where the invited speakers attempted to look into the future of this newly opened research area. There was a strong appetite for a follow-on workshop on this topic and we will start making plans for this... it is hard to imagine the demos we might see next time around!
Now that the workshop has concluded, on this website we would like to present and archive materials from the workshop and beyond related to the topic. First there is a Picasa site with photographs from the event (these so far are from Andrew Davison, Daniel Canelhas and Steven Lovegrove); please send us any other photos you have and we can add them.
On the Materials tab you will find talk slides, poster PDF files and other materials so far submitted by the presenters at the workshop. Please let us have anything else you would like to be posted.
Live dense reconstruction of surface geometry is now a reality. In the past decade computer vision has yielded a number of robust and fast techniques to obtain on commodity hardware and in real-time, sparse or dense correspondences that enable real time 6dof camera localisation. Together with fast multiple view stereo methods that provide globally optimal results and surface reconstruction techniques, live dense reconstruction of surface geometry promises to accelerate a growing number of application areas in robotics and augmented reality.
At the same time important constraints are obtained from a real-time data stream with data redundancy and planning from a human or robot in-the-loop that provide interesting new problems and the possibility of novel solutions in dense reconstruction.
The workshop will bring together researchers in robotics and vision to synthesise state-of-the-art theory and practice in live dense reconstruction from moving cameras including passive and active RGB-D devices. See the workshop call for participation of live demonstrations, posters and extended abstracts.
Important Dates
September 9th, 2011

September 23rd, 2011

Notification of acceptance

September 30th, 2011

Camera ready deadline

November 12, 2011

Workshop date
Announcements
October 19th, 2011

New! Workshop program is now online.

August 3rd, 2011

Important information for submissions

July 18th, 2011

July 18th, 2011

Submission deadline extended

April 18th, 2011

Workshop webpage online
Contact
For your questions and comments, please contact Richard Newcombe.
last modified: April 19, 2011 09:51:31